Our production area is over 1.500 m². Every year our company invests into new equipment and technologies. We focus on production processes optimization and products quality. We always search and test newest LED lighting solutions, experiment with new materials and upgrading surface painting processes to perfection. We are confident that our clients gets the most advanced solutions.
Equipment and technologies we use in production
Tin Folding Equipment
Folding equipment for aluminum strips to fold 3D letters. By using blueprints made by our engineers we fold sides for letters. Later letters are weld together with housing elements.
Segmented tin folding equipment used for decoration elements production. It's also used for non-illuminated banners.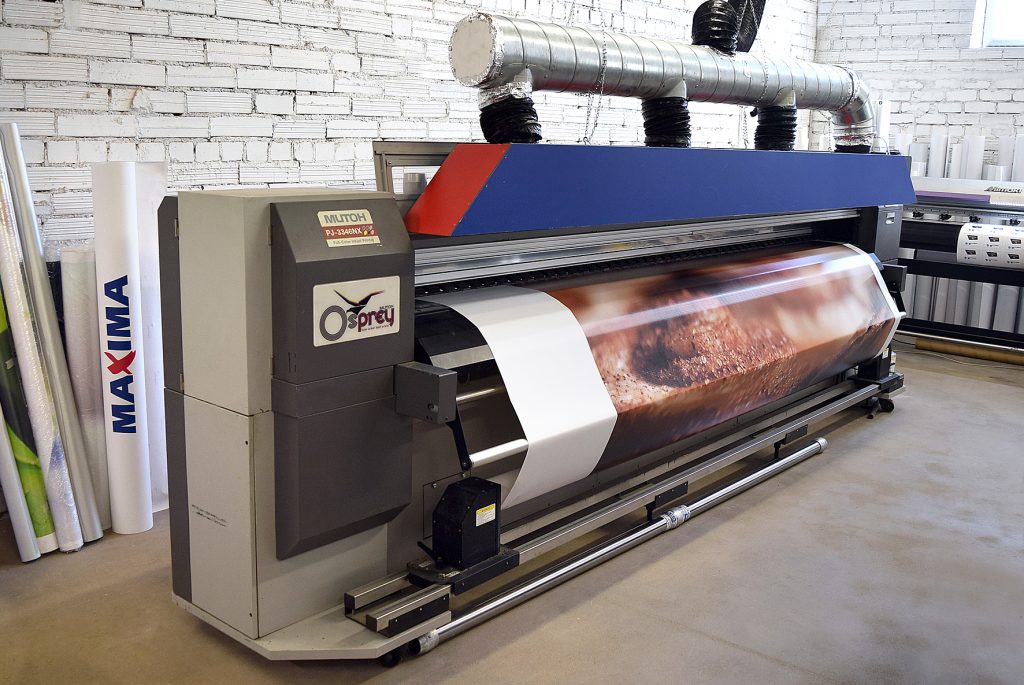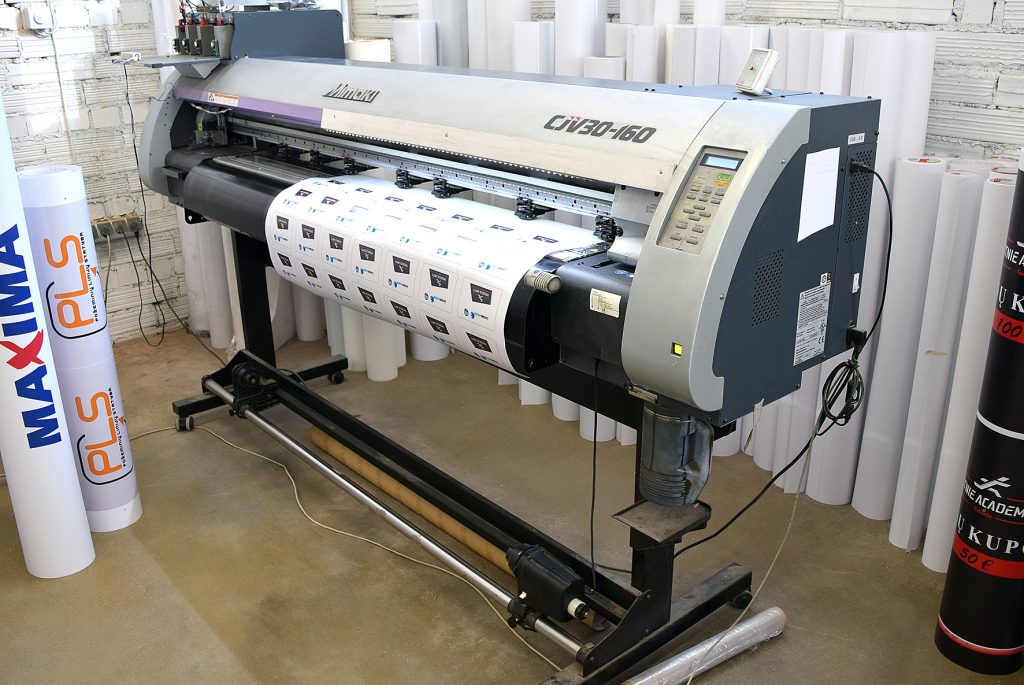 Digital printing
For digital printing process, we use two types of Japanese made equipment:
– Mutoh Osprey 130 solvent printer. Working area – 3,2 m
– Mimaki CJV30-160 printer with plotter. Working area – 1,6 m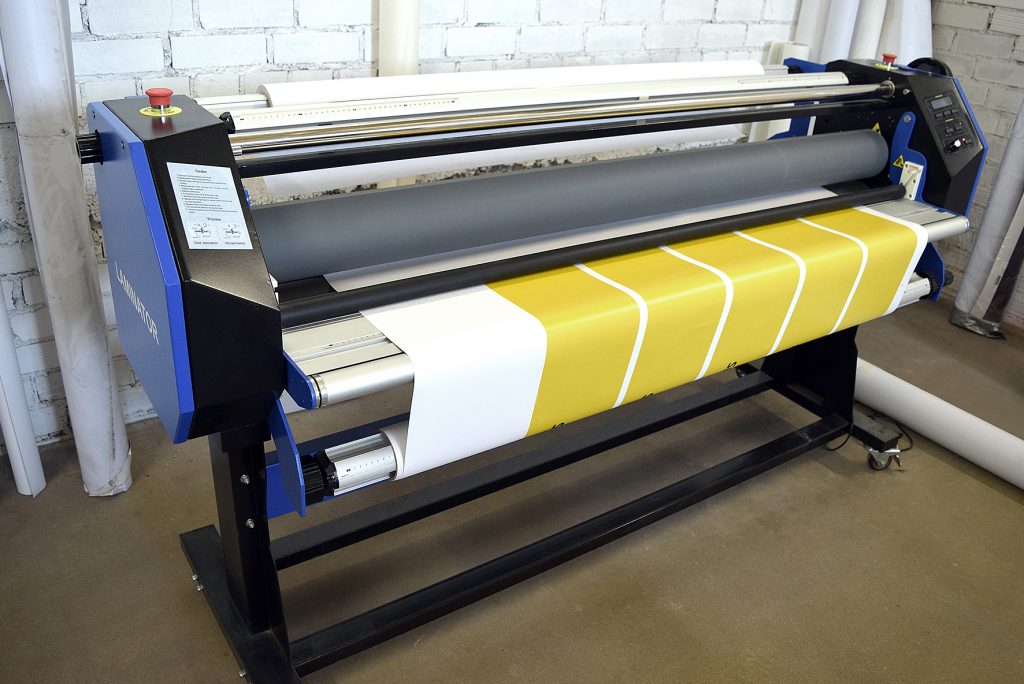 Lamination
Lamination of products for protection purposes – atmosphere and physical damage. This technique increases product longevity.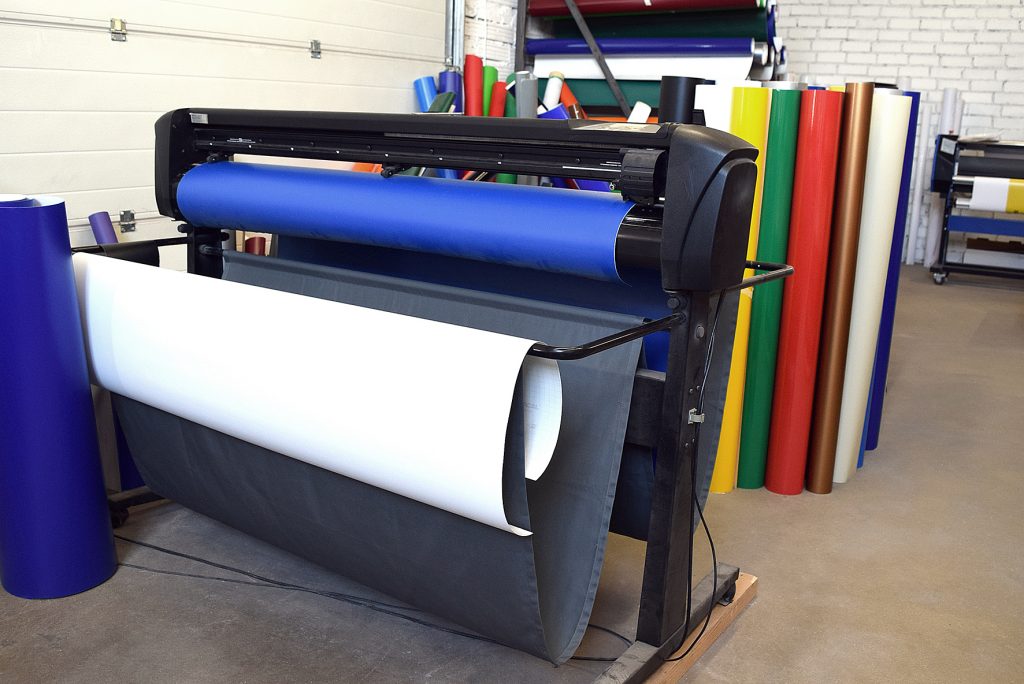 Plotting
For text or advert symbols cutting, we use Summa plotters.
Powder coating – is a surface finishing technology. Special equipment is used to electrically charge paint powder that is emitted on the painted surface charged oppositely than the powder paint. Then, the product is placed in a heating furnace, where the paint melts in a high temperature, coating the surface with a uniform layer, and curing.
Heating chamber dimensions – 1,75 m (height) x 1,2 m (width) x 3,8 m (length).
Powder coating advantages:
– powder paint coated surface is highly resistant to impact
– paint retains its elasticity even in the event of surface deformation
– paint is resistant to abrasion
– paint is resistant to UV or other atmospheric effects
Sewing
In our workshop, we cut, sew and press national or company's flags, textile light-boxes, t-shirts with company logo etc.